COVID-19 has heavily impacted our families who live day-to-day.
Our scholarship families come from situations of poverty and very low-income. Most parents of our scholarship students work in the informal economy (selling trinkets on the streets, washing clothing, working in construction or being a hired hand). With the current quarantine, they are left with no income and are unable to work from home. In this time we are providing dance classes via Youtube Live and assist with access to internet so children can continue their dance education and receive encouragement (through our daily Bible verses and challenges) from their homes. With your help, we are also cautiously distributing food packages and feminine products to our families in need.
Help provide food to these families!
Miss. Christine first came to Guatemala in January 2016 for a month on scholarship to study business Spanish. Later that year in Fall 2016 she returned to conduct interviews with Mayan weavers for her thesis project. It was placed on her heart to begin teaching ballet and during this time she began teaching ballet classes on the side.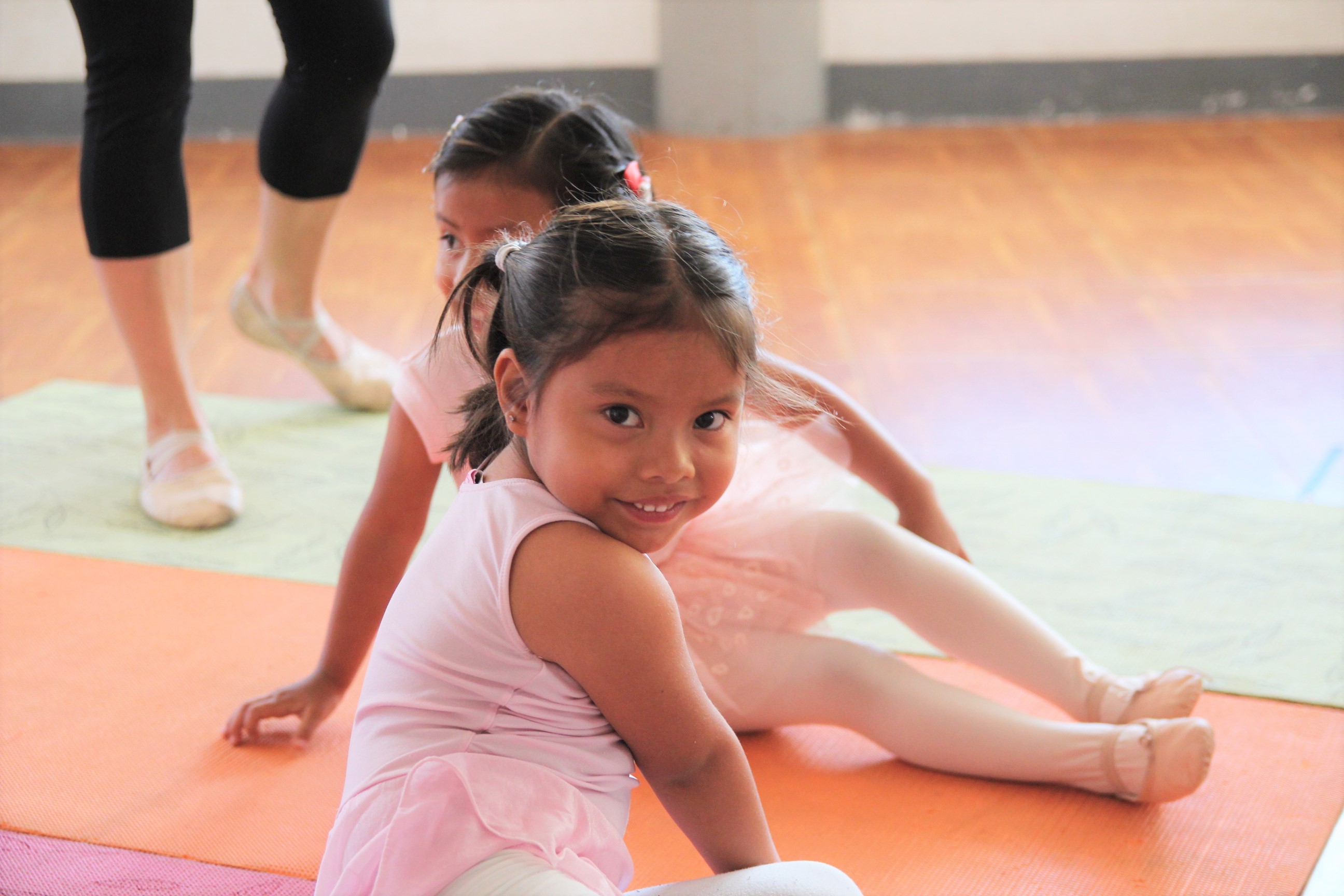 "Therefore, I urge you, brothers and sisters, in view of God's mercy, to offer your bodies as a living sacrifice, holy and pleasing to God—this is your true and proper worship. Do not conform to the pattern of this world, but be transformed by the renewing of your mind. Then you will be able to test and approve what God's will is—his good, pleasing and perfect will."
ROMANS 12: 1-2
Our Mission
To create community, discipline and share the love of Christ through dance.
Donate to our Scholarship Program
Through our scholarship program, we are able to afford dance to students who would otherwise not have had the opportunity to dance ballet and jazz. Our scholarship students come from local orphanages, single-mother homes and very low income families of day laborers on farms and domestic workers, many of whom have only completed elementary school education.
Read More